Set #1 DIY DISCOVERY - small project | Natural dyeing on cotton, linen & other vegetal fibres
Regular price
Sale price
$32.00 USD
Unit price
per
Sale
Sold out
This vegetal dyeing Do-It-Yourself kit contains everything you need to discover vegetal dyeing or to complete a few projects on small pieces of fabric made of vegetal fibers (cotton, linen, hemp, bamboo, etc.) or even a single project on a larger piece*.
You'll have everything you need to dye plant fibers (cotton, linen, hemp, nettle, etc.) whether you're upcycling an old sweater, dyeing a baby blanket or a pillowcase, or even creating the colors for your next sewing project!
This kit allows you to dye :
Product quantities allow for more or less 300g* of plant fiber to be dyed depending on the intensity of the color desired and the technique used (and even more since some of the colors offered are rich in tannins and can be used without mordant). The fabric is not included in this set.
This is the perfect set for someone who:
just wants to dye a sweater or a pair of socks or a few pieces of fabric for a sewing project or who prefers to do a small project before exploring more colors.
Feel free to contact me if you are unsure which set is right for your project!
It includes an Introduction to Vegetal Dyeing on Plant Fibers instruction guide with all the information you'll need, to:
clean your fabric
pre-mordant with tannin and mordant with alum
dye the pieces of your choice.
What you will receive in this kit to learn about vegetal dyeing:
an explanatory booklet
20ml Synthrapol
30g of Sodium Carbonate
5g of iron
50g Alum
30g of walnut
45g of pigments of different colors, 3 different pigments that can create more colors depending on the intensity of the dye bath or the use of shades
15g of marigold extract
15g Cutch (Acacia) extract
15g Madder
The pigments offered may change seasonally, but this is the current selection.
*For your information, here are estimates of the weight in grams of certain pieces of fabric:
1 cotton bandana style scarf (40g)
1 pair of cotton stockings (80g)
1 Turkish hand towel (120)
1 T-shirt (150g)
2 meters of cotton muslin (180g)
Note: If you want to dye animal fibers, this set can also be used for this type of fibers but the appropriate guide is not yet available. Also, some products may need to be added. However, this is an appropriate mordant. If you would like to have the package modified (addition of Orvus paste and cream of tartar), please write me to let me know. It will be my pleasure to create a set adapted to your needs.
What you will need that is not included in this set:

a cauldron
a measuring cup or scale
a candy thermometer
utensils
strainer or cheesecloth
Accompanying Guide

An accompanying guide will show you the steps to follow to achieve your different projects.
Recommended age

DIY kits require the use of heat and products that can be irritating to the skin and respiratory tract. If they are interesting projects to do with younger children and teens, an adult will need to supervise and often guide the completion steps.

It may be interesting to adapt the process by doing some of the steps alone (scouring the fabric and mordanting), then choose to do the dye bath and dyeing in the presence of the child so that they can participate in the activity.
Packaging

The different products are packaged in glass containers that can be reused or in recyclable or/and compostable bags depending on the formats. Respect for the environment is at the top of my priorities.
Shipping & Refund

Packaging and shipping: From the beginning of the process until the dispatch of your purchase, I take care of your order. I pack everything personally making sure you receive your purchase as I would like to receive mine.

Delivery: Usually orders are sent in two or three days unless it is a pre-order. If it is possible to combine different orders in a single shipment, we will refund the overpayment. Please contact me if you are purchasing a second item and believe it may not be too late to combine the various orders info@kimlouisegagne.com

Orders are sent by Canada Post with tracking number and a minimum insurance of $100 which can be adjusted according to the value of the purchase.

Refund: Since each object is unique and I am a small business, there is no exchange or refund possible. If however a problem arises with your order, contact me within 14 days from the date of purchase and I will do my best to find a solution with you. Customer service and your satisfaction are my priority.
Share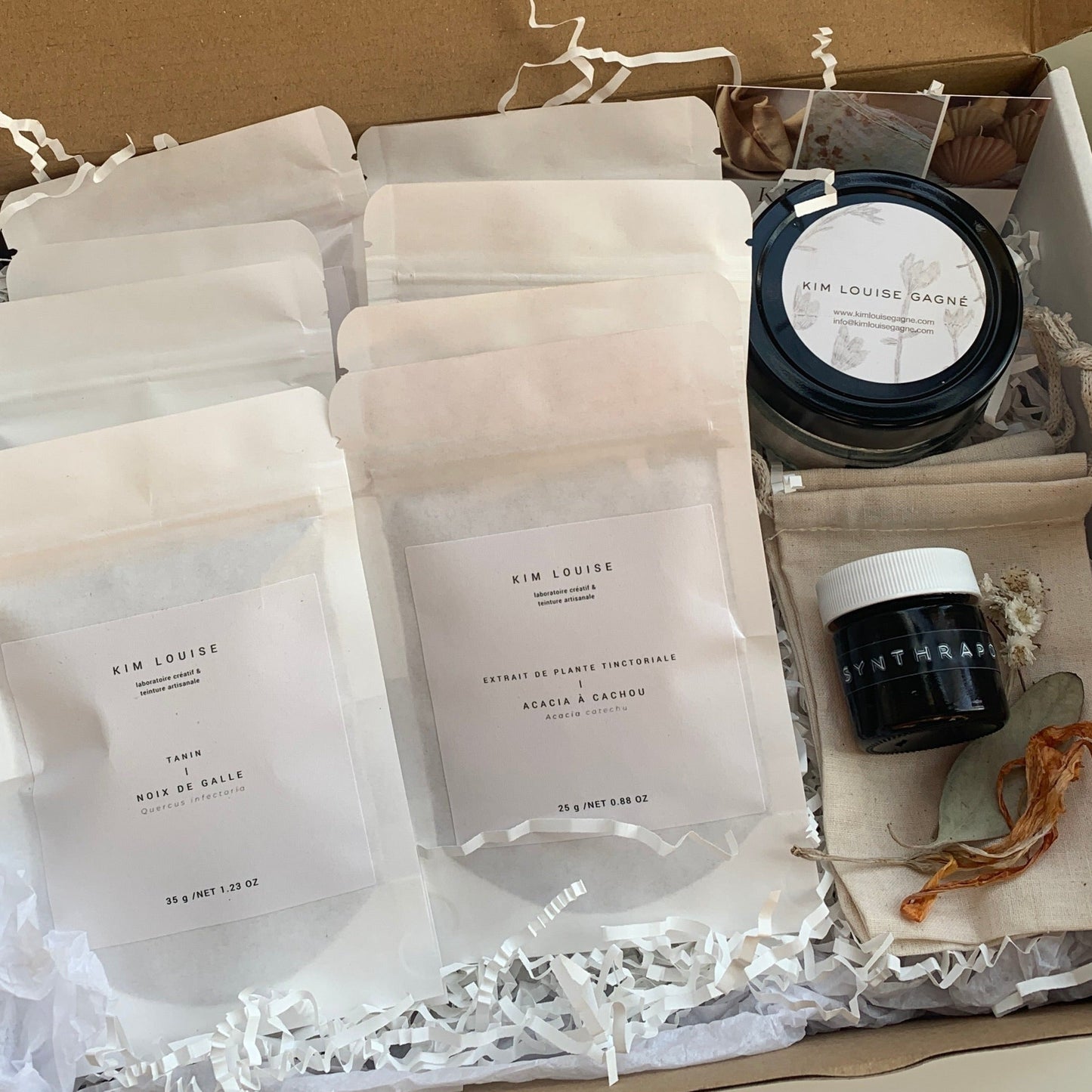 Free Shipping

Enjoy free shipping in Canada on orders of $110 or more with the code FREESHIPPING110

Eco-friendly Packaging

I favor the reuse of used shipping material, otherwise the use of materials made from recycled or FSC-certified material, then recyclable and ideally biodegradable. I invite you to be creative and reuse the material yourself!